Published on 12-02-2010 08:09 AM Number of Views: 4292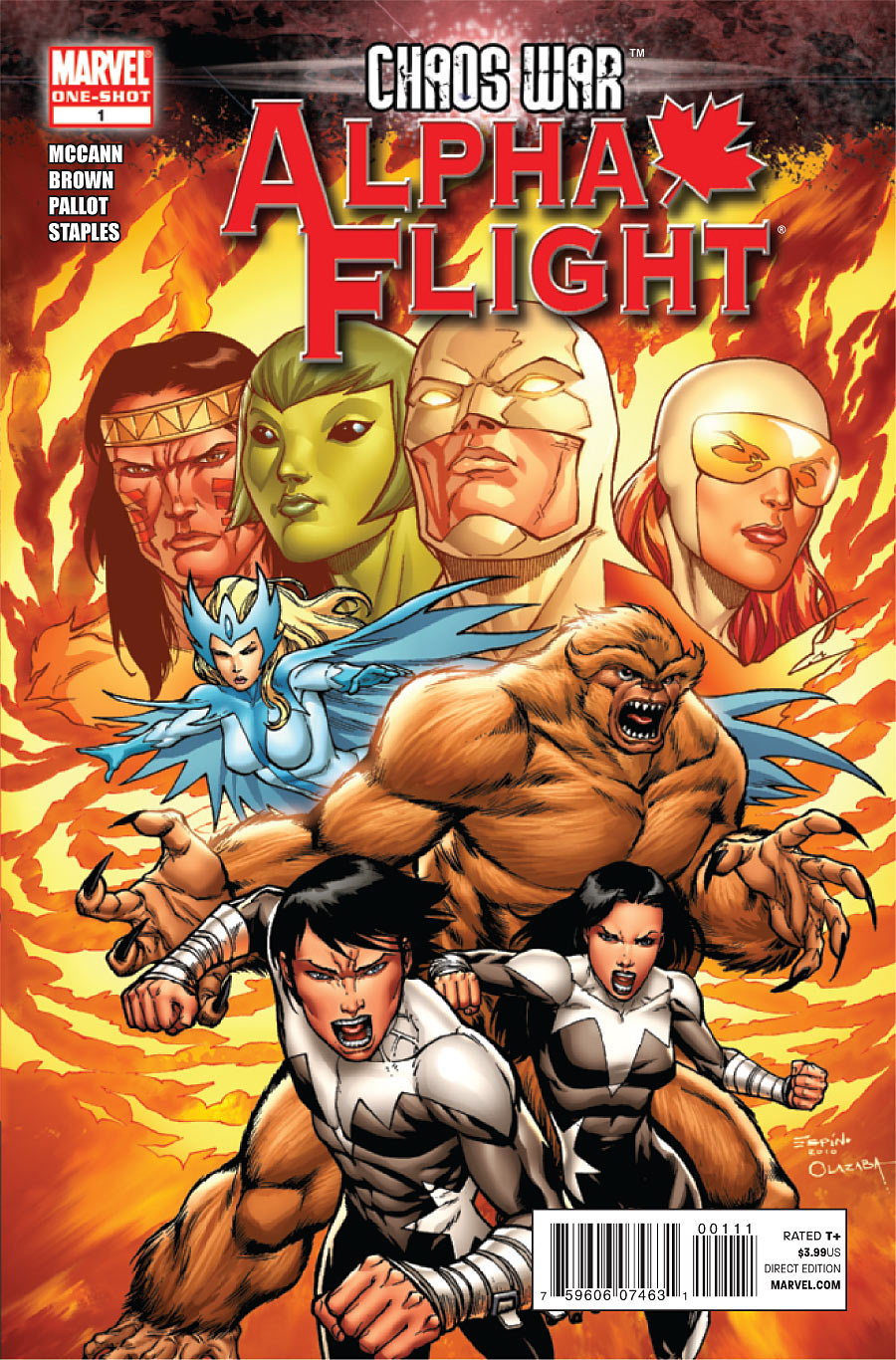 Issue: CHAOS WAR: ALPHA FLIGHT #1 (One Shot)
Writer: JIM McCANN
Artist: REILLY BROWN, SALVA ESPIN
Cover: SALVA ESPIN
Date Published: NOV 2010


OVERVIEW:
Welcome Back Alpha Flight To The Land of the Living – But At What Cost?


REVIEW:
The issue begins with a recap of what's happened thus far in CHAOS WAR, detailing how the Chaos King has destroyed the Dream Dimension by killing Nightmare, and thus plunging the living into Eternal Sleep. Next the Chaos King destroyed the Underwold; and as a consequence, some of the undead spirits have fled to the surface world; caught in a limbo between dreaming, living and death. Now the Chaos King seeks to destroy every pantheon that has ever existed. And this is where our story begins...
...